Requirements For Obtaining VISA

1 VALIDITY OF PASSPORT (A MINIMUN OF SIX (6)MONTHS )
2 VACINATION AGAINST YELLOW FEVER
3 TWO RECENT PASSPORT-SIZE PHOTOS (WHITE BACK GROUND/RED (LONG SERVICE)
4 COMPLETION OF VISA FORM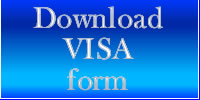 5 EVIDENCE OF FINACIAL SUPPORT
6 LETTER OF INVITATION FROM LIBERIA WITH THE NAME OF A CONTACT PERSON AND THE TELEPHONE NUMBER INCLUDING E-MAIL (if any)
7 1 LETTER FROM YOUR COMPANY REQUESTING FOR VISA
8 IF SELF EMPLOYED ARTICLES OF INCORPORATION OF YOUR COMPANY
9 A FREE OF 8,000JPY FOR THREE MONTHS (SINGLE ENTRY) 16,000JPY FOR THREE MONTHSഀ (MULTIPLE ENTRIES)
10 PAYMENT WILL BE DON'T BY APPLICANT (S) INTO CONSULAR'S ACCOUNT AFTER WHICH THE PROOF OF PAYMENT WILL BE SUBMITTED TO THE EMBASSY

Countries Liberia Embassy in Japan Covers are:
1. Malaysia
2. South Korea
3. Singapore
4. Philippines
5. Thailand
6. New Zealand
7. Indonesia

*To All United States of America citizens in our Jurisdictions mentioned above, Once Resident you are eligible.
*As of June 1, 2018 all fees for Visas (equivalent of B1/B2 will be $160.00 =¥17,524
*Visa is validated for 1 year regardless of position/status of the applicant.
*Note: To ALL Companies Handling Applicants Visas, Please pay the visa fees in the Applicant's name and NOT THE NAME OF THE COMPANY. AND ALL NAMES SHOULD BE WRITTEN IN ENGLISH AND NOT JAPANESE.
Other Downloads

Passport Renewal
LAISSEZ-PASSER
BIRTH AFFIDAVIT

VISA HOURS

9:00 AM - 12:00 NOON
PICK UP TIME: 72 HOURS
Embassy's Bank Details

Account/Beneficiary Name: Embassy of the Republic of Liberia
Account No: 7940021902
Bank: The bank of Tokyo-Mitsubishi UFJ Ltd.
Address: 1-30-3, Jiyugaoka, Meguro-ku, Tokyo
Branch of Bank: Jiyugaoka Branch

Requisite information
Diplomatic passport – Gratis
Official passport – Gratis
Ordinary passport – fee required
All ECOWAS Countries – Gratis

Holidays
Please click here to download the holiday list in PDF file.